Big Blend Radio
16th Anniversary Champagne Subday celebration
Johnny joins hosts Nancy and Lisa, Priscilla the Sock Monkey, and a busload of distinguished guests for a celebration of Big Blend's 16th Anniversary in connecting listeners with musicians, authors, culinary experts, travel tips, and much more. Johnny's song "You Paved the Way" ft. Kimaya Seward is featured in this episode. 
Big Blend Radio
Celebrate Winter solstice, Johnny's birthday, and holiday show
Not only is Dec. 21 the Winter Solstice, it's also Johnny's birthday. Hop on the travel party bus with hosts Nancy and Lisa for some holiday banter and hear Johnny's song, "The Baby in the Cake"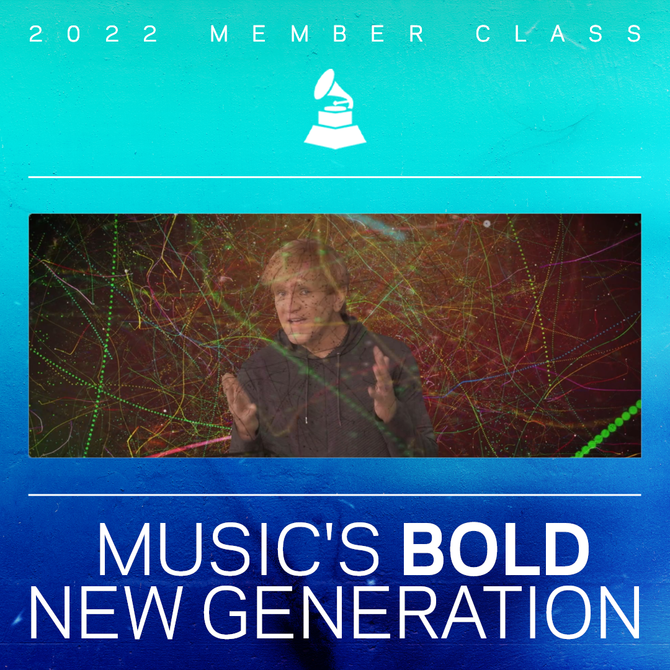 Johnny Schaefer Accepted into the Recording Academy
Johnny fulfilled another lifelong dream in becoming a member
Johnny joins 2,700 Class of '22 members  from around the globe as a Grammy® voter. "I remember watching the Grammys® as a small child and wishing I could join the Academy. Dreams can come true at any age." 
Local Singer's Moving Duet with Grammy Award-Winner Melissa Manchester Wins Top Honor at UK Songwriting Contest
Interview in Pasadena Now
Popular publication serving the San Gabriel valley and beyond
Interview With Richard Niles
UK Songwriting Contest Judge Interviews Johnny Schaefer, Melissa Manchester and Stephan Oberhoff
Renowned musician Richard Niles is a past winner of the contest in the same category Johnny won. Hear his conversation with the You can't Hide the Light team
Singing Up a Dream
With the Grammy's Fresh on Many Minds, Here's a Story that May Inspire Musicians
Singer-Songwriter Johhny Schaefer fulfills a lifelong dream of Grammy® Winner Melissa Manchester singing a duet on one of his songs and wins an international songwriting contest in the process
Put it Together
With Host Daniel Garza
An interview with Award-Winning Singer-Songwriter Johnny Schaefer and Grammy® Award-Winner Melissa Manchester
Behind the Curtains Interview
Presented by Pasadena Media
Franklin Lewis interviews Grammy® Award-Winner Melissa Manchester and Award-Winning Singer-Songwriter Johnny Schaefer
Big Blend Radio and TV
Johnny and Melissa chat with hosts Nancy and Lisa
Available on YouTube, Apple, iHeart Radio Podcast, SoundCloud, and other streaming platforms.