"Don't You dare" Electronic Press kit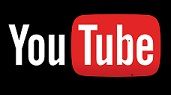 Stream the music on your favorite site, or name your price to download the song below.
We're #1  this week! Thank you! 
Download a Zip file of promotional photos, Press Release, and more  here
DYD Promotional Photos
This file contains headshots of Author Gayla Turner, SInger-Songwriter-Guitarist Jill Knight, and Singer-Songwriter Johnny Schaefer. The Digital cover fot he "Don't You Dare (DYD) single. Images of the DYD Book Cover, and the YouTube Thumbnail for the music video.
9.07 MB
Don't You Dare Press Release
A Press release with all the info on Gayla Turner's beautiful book, "Don't You Dare," the audiobook, the song, and the music video along with bios all in one place.
257 KB